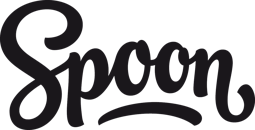 Client Director in Stockholm

As a client director with us at Spoon Stockholm, you will work closely with our customers, your client team and together with our sister agencies. Your main task is to ensure that your business is profitable, growing and that you get new business. You are an expert – and genuinely interested – in everything regarding communication and marketing. You will work strategically with customer assignments, develop strategies and can also transform them into tactical content plans for assignments, and ensure that we always meet, or exceed, customer expectations. You are responsible for the commercial relationships with a number of clients and for developing those relationships as well as creating new business with them and new clients.

You see all marketing and communication holistically where social media, websites, newsletters, print and video combine to create the best value possible for the customer. You follow the rapid developments in the marketing and communications industries and know how to work strategically and tactically with data from different platforms to create new insights. You know how to plan and optimize content to fit user behaviours. You proactively share strategies and insights both internally with your team and colleagues, as well as externally

You are a team leader for your different client teams and like to lead and motivate your teams to deliver a great client experience, in both quality and process.

Main areas of expertise:
Digital marketing including web, newsletters, social media etc
Strategies for all digital channels
Storytelling
Content planning and optimisation for digital channels
Budgeting and quotations
Focus on collaboration with the ambition of not only developing as an individual but also your team and our customers.
Coaching
Main areas of responsibility:

Your clients:
Growing your clients' businesses in line with the KPIs that have been set in consultation with the business director for your business unit or head of the agency for Spoon Stockholm
Strategically and tactically improve growth, performance and value for our customers
Economic responsibility for the growth and profitability of your clients, including budgeting, forecasting, quoting, invoicing and financial follow-ups
Strategies and tactics in concrete assignments for your clients
Responsibility for delivering quality, timeliness and strategic depth for your customers.
Together with Business Director put together optimal teams for your client assignments
New biz:
Winning new assignment and clients for Spoon by leading, driving, assisting and delivering new sales and pitches
Being an active part of driving Spoon Stockholm's growth as a whole
Spoon as a whole:
Developing new and existing customer relationships to increase revenue for Spoon
Acting as a sounding board for other client directors, project leaders and creatives in your areas of expertise
Coaching and developing within your areas of expertise for your colleagues
What Spoon offers:
Super committed colleagues and customers, and a 'learning-by-doing' environment that will enable you to develop every day
Collective bargaining agreement, pension contributions, good health insurance and other great benefits
An energetic workplace with expertise from several different segments within marketing and communication
The opportunity to collaborate with other exciting companies within our People People People network
Time to develop within areas that help Spoon or PPP to grow and develop
The Spoon Way
At Spoon we believe we succeed when our employees succeed. We empower our people and trust our teams. We are always better and stronger when committed talents work together. In an ever changing environment, we value self leadership and the courage to be curious. We are constant learners and embrace change.
We want to enable you to do the job of your life.
About Spoon
We are a creative and strategic communications agency, driven by data and editorial methods. And sometimes a strong emotional gut-feeling.

Already working at Spoon?
Let's recruit together and find your next colleague.