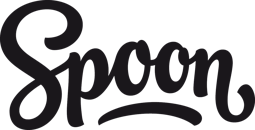 We are now looking for our next editor superstar. 
Would you say your work profile is equal parts financial news and features? Are you used to working independently and taking responsibility and still enjoy being part of a team? Then you might be the new colleague we're looking for.
Spoon is a communication agency building loyalty and trust through reality based marketing. We believe the most powerful content comes from a place of truth and authenticity. We work with print as well as animation, production as well as strategy, clients in finance as well as organizations and we know that a great story needs help from SEO and distribution to reach its target group. The more knowledge you have in these diverse fields, the more at home you will feel at Spoon.
We don't know your exact background. We would appreciate if you surprise us!
What Spoon offers?
Committed colleagues and customers, and a 'learning-by-doing' environment that will enable you to develop every day
Collective bargaining agreement, pension contributions, good health insurance and other great benefits
An energetic workplace with expertise from several different segments within marketing and communication
The opportunity to collaborate with other exciting companies within our People People People network
Development within relevant areas that help Spoon, PPP (our agency network) and yourself to grow
The Spoon Way
At Spoon we believe we succeed when our employees succeed. We empower our people and trust our teams. We are always better and stronger when committed talents work together. In an ever changing environment, we value self leadership and the courage to be curious. We are constant learners and embrace change.
We want to enable you to do the job of your life.
About Spoon
We are a creative and strategic communications agency, driven by data and editorial methods. And sometimes a strong emotional gut-feeling.

Already working at Spoon?
Let's recruit together and find your next colleague.