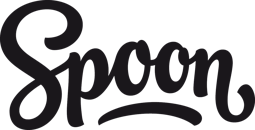 We're now looking for our next Social Media Strategist. You will help your colleagues thrive in their aspirations to create creative content, based on strategic learnings and insights.
You have no problem taking own initiatives and are therefore very self-sufficient. You have an eye for new trends and are keen on bringing new ideas to the table, and by that always seeing new solutions and possibilities. You also have an analytical approach and a problem-solving attitude that manifests itself in a desire to seek out innovative solutions to complex problems. Our clients need strategies that help guide execution and output, so we need a strategist that will inspire our teams on how to bring ideas to life and then staying close to and shaping the work all the way through the process. You also have an understanding regarding structure and mechanics of the digital landscape and how different digital channels are connected to each other. 
As a person, you are a positive and unpretentious team player who contributes to a kind, professional and inclusive atmosphere in the workplace.


Tasks & Responsibilities
Strategic direction and development of clients & new biz prospects
Create strategies and recommendations for activities through all parts of the buying journey
Ensure that we deliver on relevant KPI's and that we have the must efficient methods for measurement and analysis
Analyze data with results and transform them into actionable customer and business insights
Working together with creatives in creating digital first concepts and strategies
Facilitate workshops – both internal with colleagues and external with clients
 
A typical day could include but will almost certainly not be limited to…
Insight gathering
Market research
Data analysis
Developing brand, sponsorship and campaign strategies
Campaign planning and development
Creative brief preparation and writing

To succeed in this role, we think that you have:
2 to 4 years' of experience working as a strategist
A relevant education connected to strategy and marketing
Fluent in Swedish and English, both written and spoken
A great understanding of emerging technologies and the ways consumers engage with them
The ability to identify insights and channel them into inspiring creative briefs
A data-driven approach with an understanding of target group segmentation for advertising in digital and social channels
The ability to handle complex projects simultaneously
A genuine interest for trends in social media and pop culture 
Strive to continuously learn and master the latest technologies and techniques
Comfortable with presenting and explaining your strategies, concepts and ideas to clients
Are an inspiring team player with strong people skills
It is preferable if you also have:
Experience from working hands on across multiple digital channels
Experience and an interest in working with Influencer Marketing
Worked with generating new business
Experience from working in an agency environment
This is Spoon. Spoon is a strategic and creative full service advertising agency. We live by the idea that reality beats fiction – which is even more true in today's digital environment. We create content that engage, converts, and that are brand building. We offer our clients a full communication service that goes all the way from start to finish, and often beyond.
 Our team We are a team of Social Media Managers, Content Creators, Copywriters and Video Producers that help brands succeed on social media by combining digital insights and creative storytelling.

What Spoon offers?
Committed colleagues and customers, and a 'learning-by-doing' environment that will enable you to develop every day
Collective bargaining agreement, pension contributions, good health insurance and other great benefits
An energetic workplace with expertise from several different segments within marketing and communication
The opportunity to collaborate with other exciting companies within our People People People network
Development within relevant areas that help Spoon, PPP and yourself to grow
Interested, and fitting into profile? We would love to hear from you as soon as possible since we're going through applications continually!

The Spoon Way
At Spoon we believe we succeed when our employees succeed. We empower our people and trust our teams. We are always better and stronger when committed talents work together. In an ever changing environment, we value self leadership and the courage to be curious. We are constant learners and embrace change.
We want to enable you to do the job of your life.
About Spoon
We are a creative and strategic communications agency, driven by data and editorial methods. And sometimes a strong emotional gut-feeling.

Already working at Spoon?
Let's recruit together and find your next colleague.